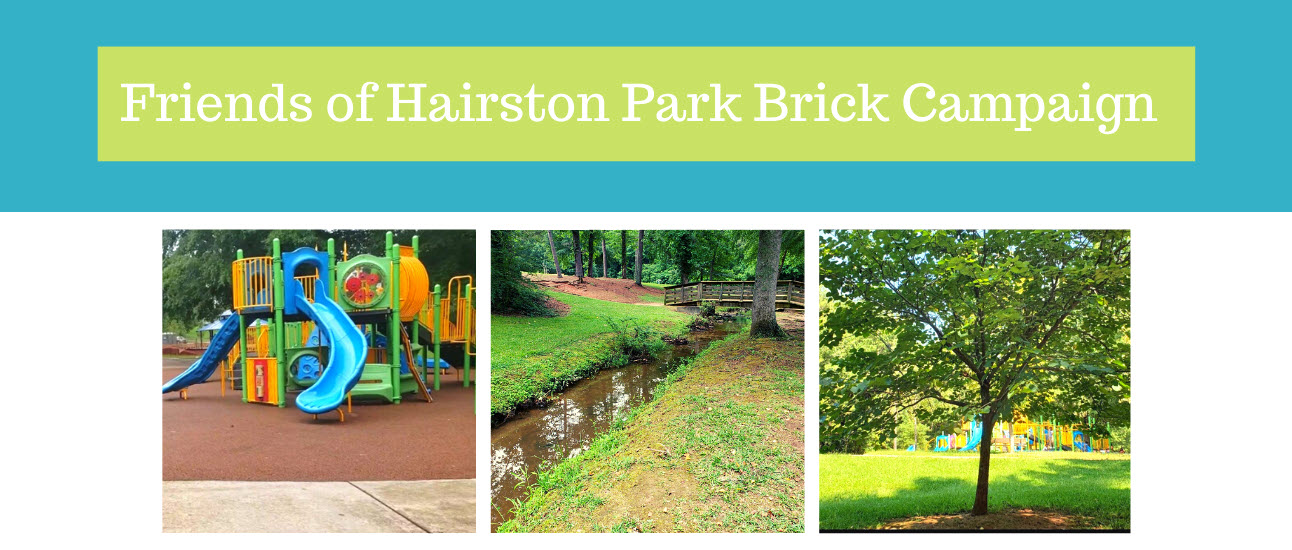 HELP US PAVE THE WAY AND LEAVE YOUR MARK AT THE PARK!
A beautiful playground, fitness equipment, swings near the beautiful lake, and a wonderfully paved path for an afternoon stroll. A pavilion, to relish in a meal together whilst others are serenaded by the chirping birds in the Serenity Garden.
These are just a few of the improvements that Friends of Hairston Park has brought to our community with the support of people like you.


This is your opportunity to leave a legacy.

Engrave your brick with your name/special occasion or business organization.
A commemorative brick is also a great way to honor someone special.
Bricks are available in two sizes
4x8 3 lines -18 characters- $75.00 - For a limited time only, $50.00
8X8 6 lines 18 characters per line.

8X8 6 lines 18 characters per line. W/LOGO $15.00-stock

8X8 6 lines 18 characters per line. W/LOGO-$20.00-custom
For a limited time only, $50.00 setup fee waived for custom logos